Postal address
The Wave, Holiday Extras Campus, Ashford Road
Kent , CT21 4JF
Contact
Our Mission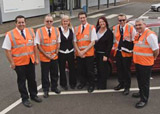 Our mission is to provide the highest quality secured airport car parking to our customers. Every year hundreds of thousands of travellers trust their holiday parking arrangements to Airparks - one of the UK's market leader for airport parking. We make arrangements for around 0.75 million passengers a year. We offer secure internet bookings, so you can book your holiday extras 24 hours a day, 7 days a week. Our focus is on customers' holiday extras needs, offering a comprehensive range of products designed to provide the best choice at the best prices..
Airparks at a glance
Airparks Services Limited was incorporated on October 9, 1991, when the Apple Booking Company (the company now known as HolidayExtras.com, the market leader of holiday extras serving over 2.5m passengers every year) purchased a secured off-site airport car parking company serving Birmingham International Airport. Since those early days the Company has grown and now operates an additional site at London Luton airport. We are constantly seeking new opportunities at other UK airports to serve our customers.
Airparks provides quality airport parking to over 500,000 customers per year. Our complaint ratio is less than three complaints per thousand customers and we're working hard to get that figure even lower. But more importantly, to make sure every single one of our customers is fully satisfied. It is very rare that something goes wrong at one of our car parks, but when it does, there is a systematic complaints procedure in place which makes sure all problems are dealt with quickly and efficiently.
The following Airparks car parks are secured under the definition given by the Association of Chief Police Officers accredited scheme for car parks - Airparks Birmingham, Airparks Luton, Airparks Luton Short Run. Airparks Services Ltd. has also been Quality Assured to ISO 9001 2008 for secured airport parking and passenger transfer services, an achievement we are very proud of.
Each Airparks site boasts a 24hr Reception, that is open all year round and offers a frequently run service of buses which transfers customers direct to the airport terminal. All customers vehicles are parked by staff until their expected return when a bus is sent to collect them from the airport terminal – providing customers with peace of mind and a convenient way to get to the airport. Airparks regularly review individual security arrangements at each car park in order to offer a safe environment for our customers and their vehicles, i.e. we use CCTV, security fencing and barriers. At our Birmingham and Luton sites, we even have stinger plates installed for extra security.
We achieve our goals by being totally committed to the following key areas:
Continually striving to be one step ahead of our customers expectations
Offering the best quality and service levels
Strengthening our team of trained personnel to deliver customer satisfaction time and time again, leading customers to choose us as their secured airport parking service provider
Conducting our business ethically in an environment of trust and respect
Enjoying the achievements and sharing the rewards
To participate in organisations and activities that promote wellbeing of our various local communities
Donating to charities - we give money from Airparks bookings to the NSPCC
Our price guarantee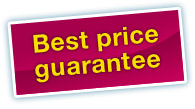 We pride ourselves in covering all of our airport hotel and airport parking products with our Best Price Guarantee policy. Find an identical airport hotel, airport lounge or airport parking product for less within 24 hours of booking, tell us and we will match the price or refund the difference. Excludes offers conditional on buying other products.
VAT
Our suppliers' reservation and booking systems can vary in the way they round up or round down the VAT element of the total price payable. Because of this, our Best Price Guarantee will not apply to price-differences of five pence or less where we have established that the VAT calculation is the sole reason for the difference.
Airparks Trademarks
Airparks is the proprietor of trademarks. See our Airparks Trademarks page.
This website is managed by Airparks Services Limited, registered in England and Wales, No 2652781, registered office 100 Mackadown Lane, Birmingham, B33 0JD. If you park at Luton your contract will be with Airparks Services Limited, if you park at Birmingham it will be with Airparks Services (Birmingham) Limited.
Company information
Headquarters location



Some facts
Solutions