ACTS ESSENTIAL and XT-5 UHF Reader Provide All-In-One Access Control Solution
Embracing the New Normal After COVID-19 With Cost Effective and Contactless
TagMaster North America, Inc. a leading provider of intelligent identification and mobility solutions announces the new and improved ACTS ESSENTIAL all-in-one software. When embedded in our PoE+ enabled XT-5 UHF reader the entire system can be managed with one Ethernet cable. This easy to install solution can be accessed and managed anywhere, anytime using any popular web browser. Because ACTS ESSENTIAL software is embedded into the XT-5 reader there is no need for any external hardware or software, the entire access control system is contained within the small hardware footprint of the XT-5 RFID reader itself.
Remote access and management have never been easier with a convenient web-based interface. Users can manage credentials, create schedules, and view the real-time event log from any authorized device. With the reader and software accessible via your remote device, technicians do not need to be dispatched physically to the site, and adjustments can be made from the safety of the office or home.

TagMaster NA continues to earn its position as an industry leader by leveraging an innovative product line and in-house development to respond to the ever-evolving and changing industry standards. As customers now demand higher security but with a contactless approach, our ACTS ESSENTIAL software and XT-5 UHF reader provide a clear solution only available from TagMaster NA. For future integration of a larger scale access control or parking revenue control system, the reader can easily be switched to one of our industry-standard built-in interfaces (Wiegand, RS232, RS485, and TCP/IP) via dual booting to ensure a lasting and future-ready solution.
Supports up to 2 long range RFID readers
POE+ Enabled
Reader embedded = no additional access control panel hardware
Anti-passback capabilities with the exit reader
Complete standalone access control solution
Reporting and scheduling capabilities
Remote access from any authorized device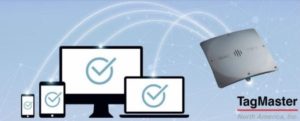 About TagMaster NA
TagMaster North America, Inc. is a leading provider of identification solutions for automated vehicle identification (AVI) and rail-bound transportation. Collective technologies provide convenient and reliable platforms for applications throughout the Americas. TagMaster North America's breadth of identification solutions is able to increase security, decrease environmental impact, and add value to actualize and simplify vehicle access control for a wide array of projects. For more information on TagMaster products, support and services, visit www.TagMasterNA.com or contact us at Info@TagMasterNA.com | P:253.238.1421
About TagMaster
TagMaster is an application-driven technology company that designs and markets advanced sensor systems and solutions based on radio and vision technology (RFID, Radar, and ANPR) for demanding environments. Business areas include Traffic Solutions and Rail Solutions sold under the brands TagMaster, CitySync, Balogh, CA Traffic, Magsys, and Hikob with innovative mobility solutions in order to increase efficiency, security, convenience and to decrease environmental impact within Smart Cities. TagMaster has dedicated agencies in the US and China and exports mainly to Europe, The Middle East, Asia, and North America via a global network of partners and systems integrators. TagMaster was founded in 1994 and has its headquarters in Stockholm. TagMaster is a public company and its shares are traded on First North stock exchange in Stockholm, Sweden. TagMasters' certified advisor is Erik Penser Bank phone +4684638300, E-mail: certifiedadviser@penser.se
www.tagmaster.com